US President Donald Trump was taken to the Walter Reed National Medical Center after discovering a corona infection. During this time, one such thing was seen with them on which everyone's eyes are fixed. Donald Trump has taken 'nuclear football' with him which can devastate the entire world in minutes. This football was with him when he was taken from White House to Walter Reed on Marine One. The corona infection of the trump also could not separate it from them and protocol was followed.
Gone suitcase with trump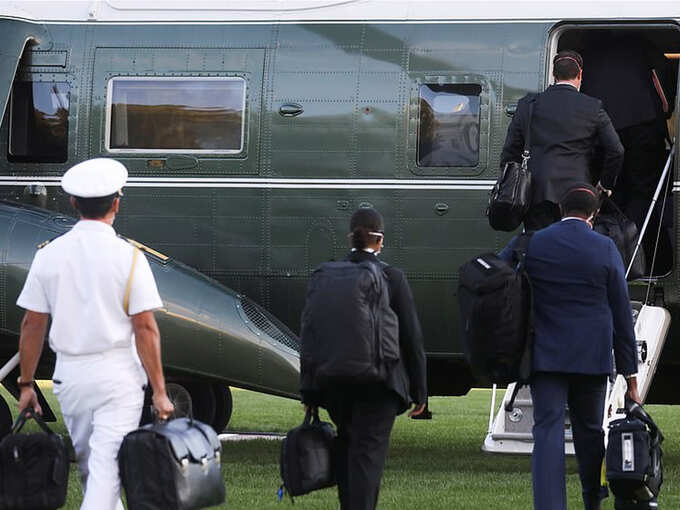 This case stays with the President of America all the time. This is called Presidential Emergency Satchel. He also has a partner who is ready to launch a nuclear attack if needed. The President is in the presidential suite at Walter Reed equipped with security and liaison equipment. Whenever a US President has gone out of the White House, this football has been with him.
Why was 'football' created?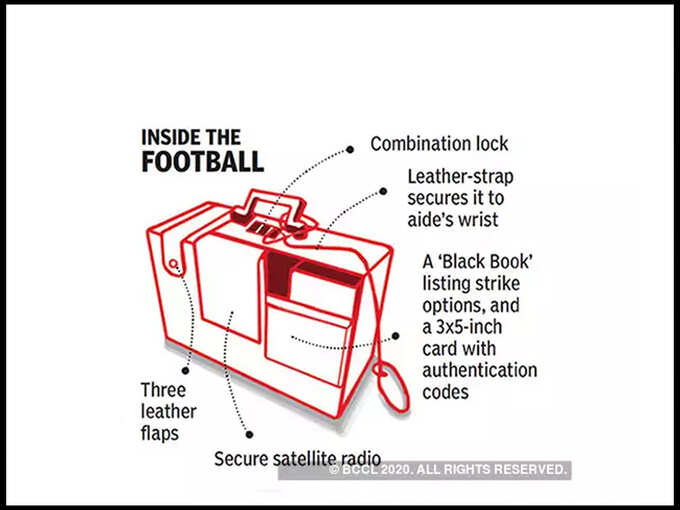 After the Cuban Missile Crisis in 1962 when the then President John F. Kennedy felt threatened, this football has remained with the President. It got its name from the nuclear war plan 'Dropkick' of the Eisenhower era. Its purpose was to keep the President ready for nuclear war at all times. There are 3 such bags in total. One President, one Vice President and one inside the White House. The officers who saw them would have a Beretta pistol so that they could protect it further.
What inside football?
There is not much information about this and it is always changing. However, an antenna appears outside the case, which seems to have a satellite phone. There is also a 75-page book in which the president has the option of a nuclear attack. The president has also been told where to hide in the event of war. A laminated card 'Biscuit' also has contact details of military leaders and broadcasters. It looks like a credit card with letters and numbers written on it.
Lost 'Football'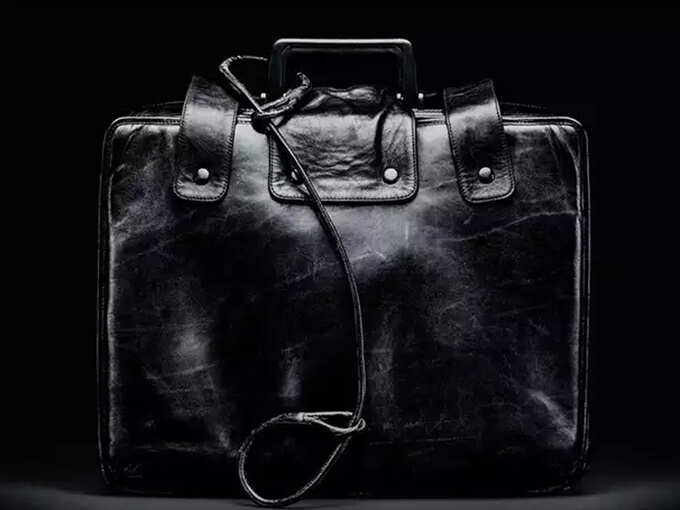 In the event of a nuclear attack, the commander-in-chief of the US Army calls the code to the National Military Command Center over the phone. The bag stays in the white house but it is believed that the launch code card is always with them. Interestingly, during the tenure of Gerald Ford in 1975, football missed out on Air Force One. At the same time, Jimmy Carter was shown in 1977 how it worked but he was joked when an empty can of beer and condoms were placed in an empty bag. Once the code remained in the suit which reached the dry cleaner. (Photo: Jamie Chung / Smithsonian)
.